SwaggerPaws recognises the needs of pet professionals, with a product range built to withstand everything a dog walker throws at it.

Quality, waterproof materials, functional design, bold colours and an affordable price tag.

Our strong reputation amongst dog walkers gives peace of mind to fellow pet professionals when shopping for their business.
Why we started swaggerpaws
SwaggerPaws came about whilst we were running our own dog walking business and realised how much we were spending stocking up on essentials. We love spoiling the dogs in our care, but the luxury products aimed at pet parents weren't meeting our business needs OR our business budgets! We weren't satisfied with the quality or aesthetics of the more affordable options and felt left out of the pet shop experience.

So, we set about creating a dog-walkers store, filled with dog walking essentials, designed and sourced for dog walkers, by dog walkers. Practical, bright and joyful equipment with a price tag that even the stingiest accountant couldn't complain about!

We're dog walkers, just like you, so we're starting off with a limited product range, focusing on the quality of every item we stock.

We have big plans and we would love you to join us on our journey to creating the dog walker's store you've been dreaming of. Drop by our social media pages and say hi, we'd love to hear from you!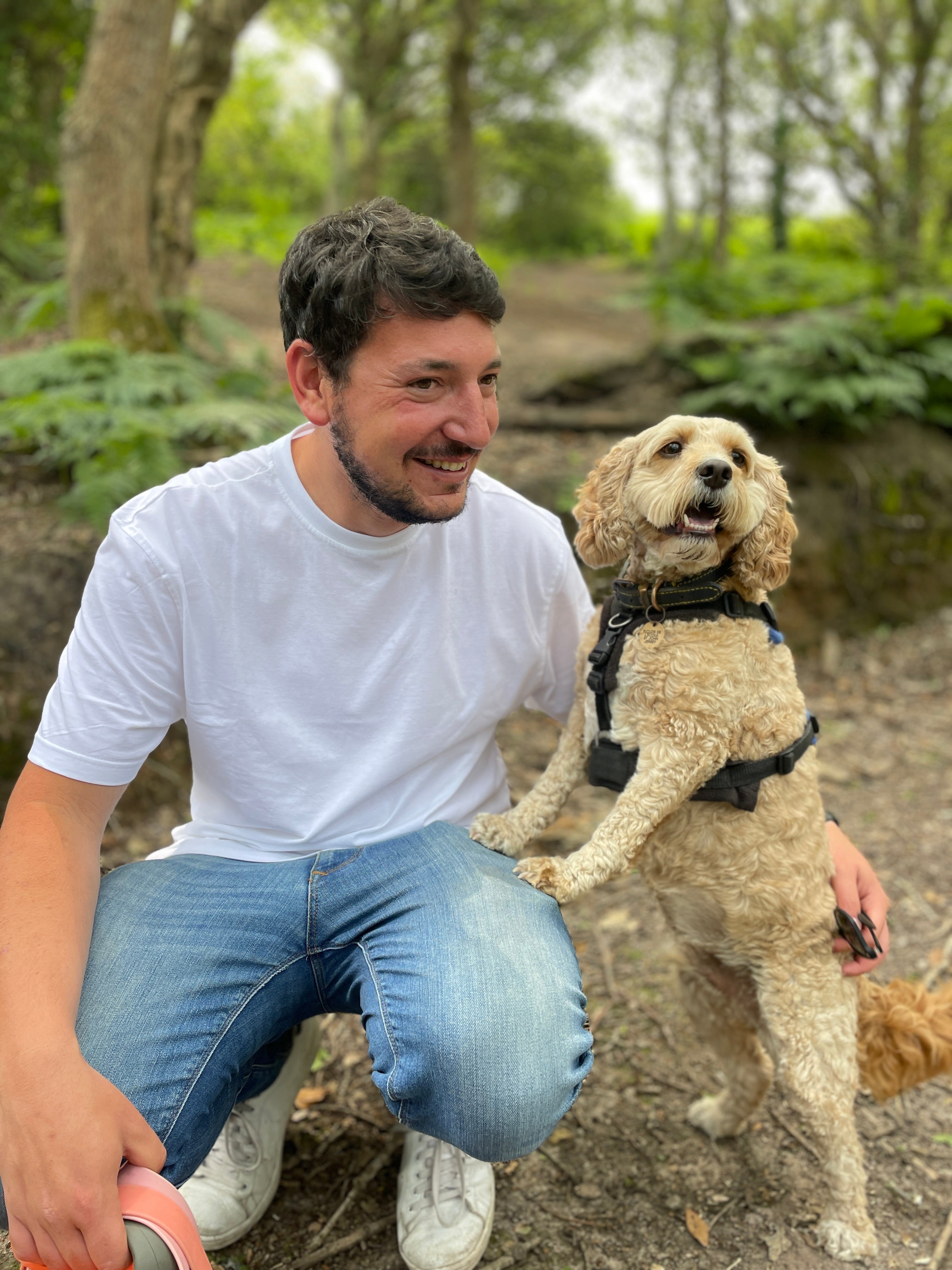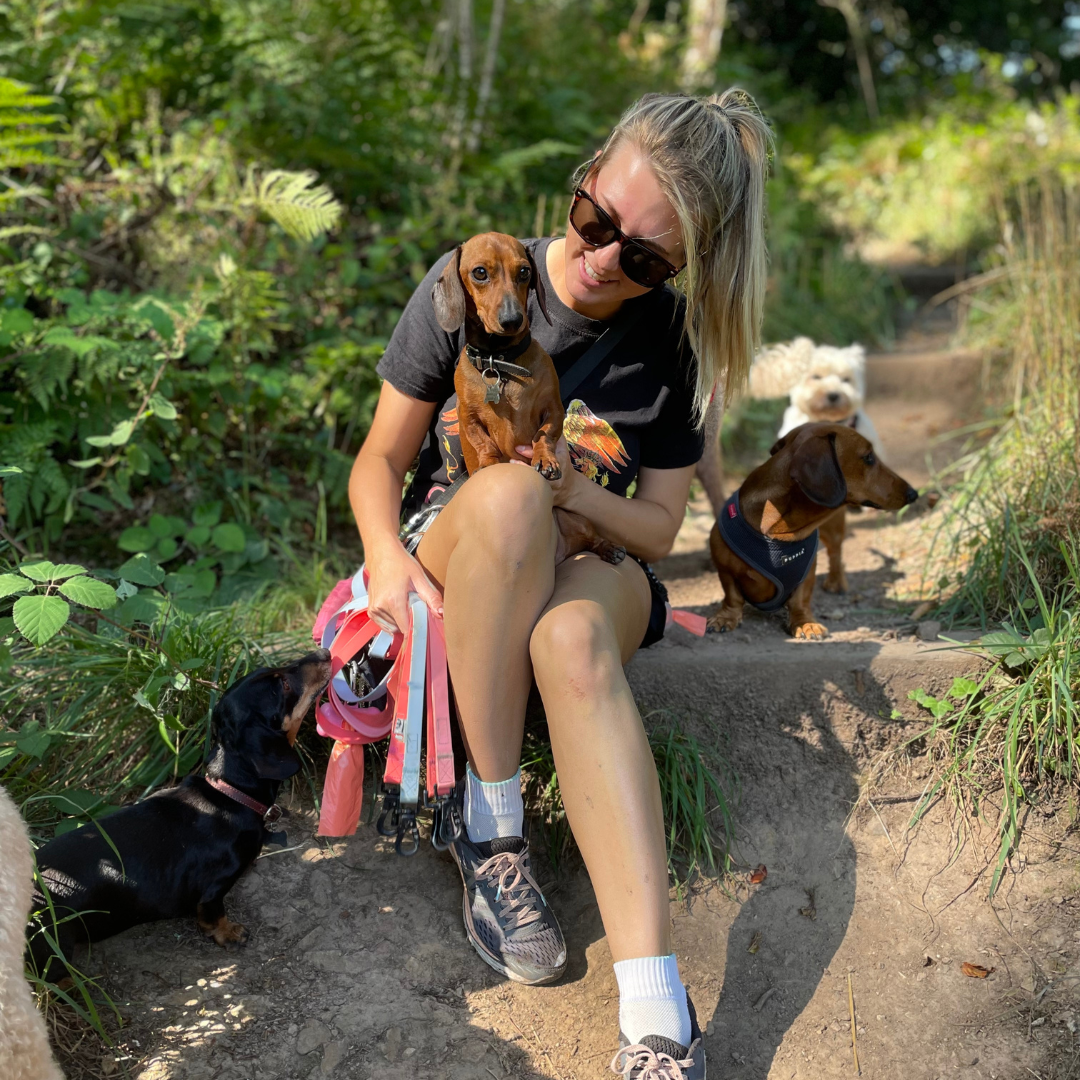 Katie & Ben are the dog walkers behind SwaggerPaws
Katie has been a professional dog walker since 2015; "my knowledge of dogs and business serves me well in my dog walking business, but my other passion lies in making life easier for fellow dog walkers through creating quality products and sharing what I've learnt about how to run a successful dog walking business."

Ben hasn't always been a dog walker, he actually spent 15 years running his own e-commerce business and consulting in all things e-commerce before eventually marrying Katie and joining the world of dog walking! It made perfect sense to combine Ben's knowledge of running an online store, with Katie's dog walking experience.